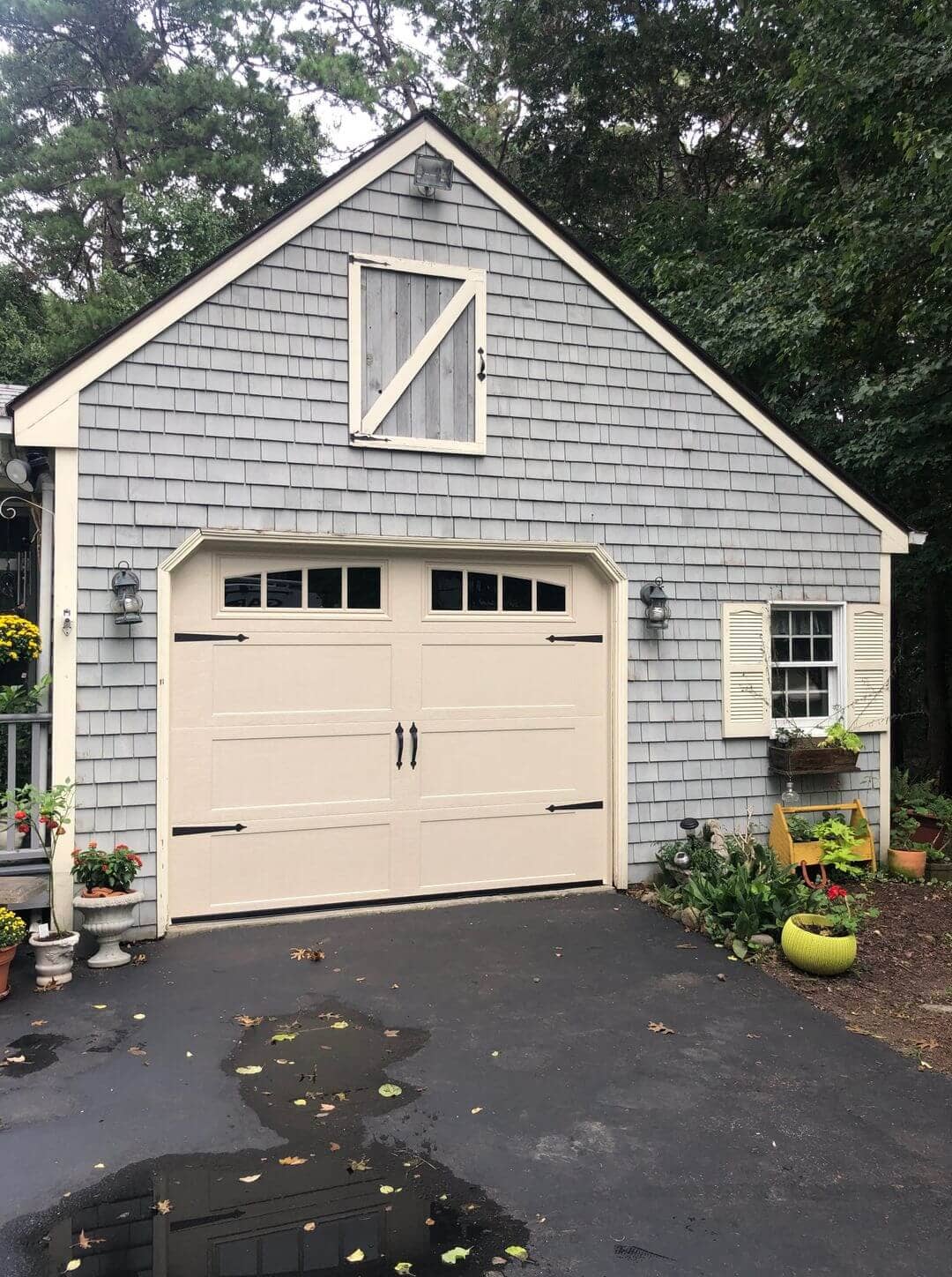 Residential Garage Door Installation in Kingstown, RI!
Labor and materials furnished and installed: (cont.)
(1) 9'0″ x 7'0″ Haas Model 663 Steel Insulated Garage Door. Design: Recessed Long Panel. Color: Almond. Windows: 4 Pane Arch (Non-Insulated Glass). Standard Tracking. Springs. Full Weather Seal 45 Degree Corners (Almond). Triple Layer: Steel+Insulation+Steel. Durable, Reliable, Low Maintenance. Environmentally Safe Polyurethane Insulation. Energy Efficient. R Value: 13.45. Extra Quiet Operation.
–
–
–